Experience the Wonder of Mapua!
The wonderful community of Mapua Village will give you such a warm and friendly, relaxed feeling that you will never want to leave this beautiful seaside village!
MAPUA – meaning 'prolific or abundant' This small seaside village has plenty of charm, character and history. Its small community support one another and regularly hold fund raising events the most renowned being the huge 'Easter Fair' which raises funds for the local school. For more information about Mapua's wonderful history visit www.mapua.gen.nz/history.html
ARTS & CRAFTS Mapua is a hot spot for artists some of which have actually decided to take up residence in the wonderful village selling their paintings to locals and tourists alike.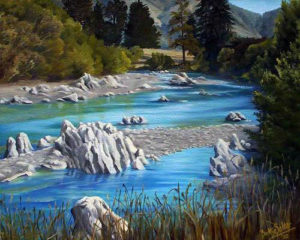 FOOD & DRINK
THE APPLE SHED CAFE AND BAR – Located at Shed 3 on the edge of the Mapua Wharf not far from the Mapua Village, The Apple Shed Cafe is truly a magical place to visit. –

www.appleshed.co.nz

GOLDEN BEAR BREWING FACTORY – LA/Mexican/old American West food along with fine wines from local vineyards and its very own beer brewed in their micro factory -https://www.goldenbearbrewing.com

JELLY FISH CAFE AND BAR – Located Wharfside in the village you can sit looking out onto beautiful scenery and enjoying some of the best contemporary New Zealand cuisine you are likely to find including fantastically fresh seafood and meats. – www.jellyfishmapua.co.nz

THE MAPUA BAKERY – Wonderful Patisserie and Cafe where you can enjoy cafe meals within easy walking distance of the beach
THE SMOKEHOUSE – Fish & takeaways –

www.smokehouse.co.nz

THE SPRIG & FERN  – Beers and Ciders – www.sprigandfern.co.nz
RIMU WINE BAR – Wines – www.rimugrove.co.nz
ALBERTAS CAFE – Delicious menu – www.albertas.co.nz
JAVA HUT – Great coffee and treats – closest to Accent House!
EVENTS
EASTER FAIR – This fantastic community event regularly attracts more than 15,000 visitors to the village raising money for local schools and other charities
This area is renowned for its tourism, agriculture, horticulture, forestry and fishing industries: not to mention its spectacular scenery, natural environment, mountains, rivers, bush, beaches and its range of recreational pursuits that make it nothing short of paradise! Ray White, Mapua, NZ